Out & About
Visit Cornwall
Bodmin Moor
Bodmin Moor is an area of granite moorland in the North East of Cornwall. It is 208 sq. km (80 sq, miles) in size and includes the highest points in Cornwall, Brown Willy and Roughtor. Bodmin Moor has been inhabited since the Neolithic age when farmers first started to clear and farm the land. Roughtor is a easy tor to climb and there is a lovely tea room at the local farm where you can have a delicious afternoon home made Cornish cream tea,
Crowdy Resevoir
Crowdy Resevoir you pass on the way to Roughtor across Davidstow Old Air field, pleasant drive usually sheep, cattle and ponies on the moor, especially in the Spring when foals and lambs are all around.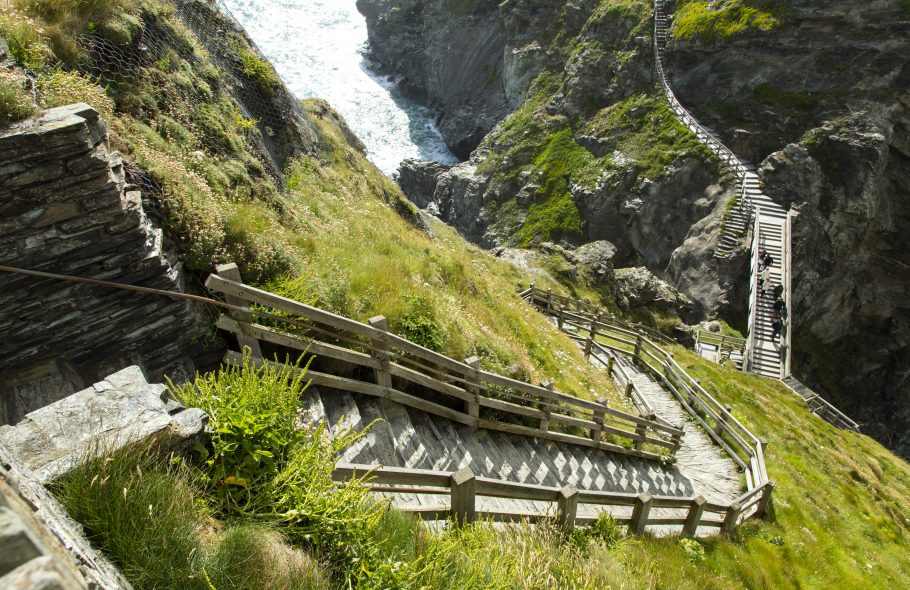 St Clederus Church, St Clether Holy Well
Sometime in the 5th century St Clederus established a hermitage next to a spring in the Inny Valley. Clederus was thought to be one of 24 children of King Broccan of Breconshire. Clederus, or Clether as he became known, erected a granite altar. Clederus died in his hermitage and was buried there, possibly on 23 October, AD 483. A large chapel was later built by his holy well.The chapel served as the parish church until the 12th century, when a new, much larger church was built on the valley slope about half a mile to the east.That early medieval building was augmented with a west tower in the 15th century, and the entire church, except the tower, was rebuilt in 1865. The tower rises in three stages to a battlemented parapet, and at the base is a blocked doorway under a moulded granite arch. There is a lovely Perpendicular west window and three-light belfry openings with slate louvers pierce the tower walls.
The Church is open every day for visitors and services are held every other Sunday. The Holy Well is open all the time, it is a lovely walk out past the church along the Inney Valley to the Chapel
Davidstow air field and Cornwall War Museum
What a find! The museum is full of exhibits from WW2 and memorabilia , Worth spending a few hours here. From the enthusiastic volunteers to the fabulous displays. If you do not like museum visits this is the exception. There is so much to see, films to watch and displays. If you want your children to learn about the war, this is the place to take them. Watch the film before you start your tour. It sets the scene.
Hidden Valley
Hidden Valley Discovery Park is a family-run visitor attraction Founded in 1994 by Pete Jones, as a simple treasure hunt and play area, the park has expanded to include a "Forbidden Mansion" with mazes and team treasure hunts. Train rides, and much much more. Great for families.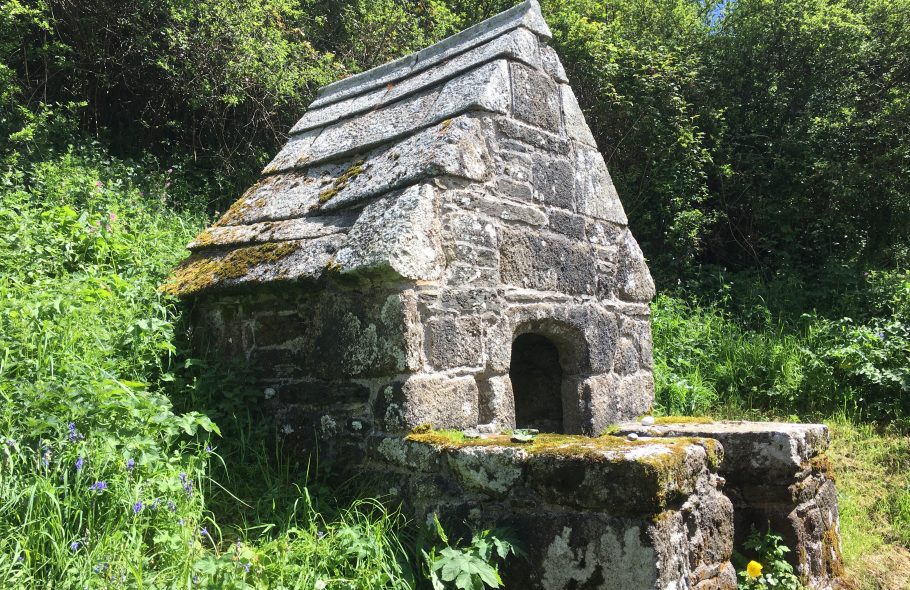 Trethorne Lesure Farm
Trethorne Leisure Park near Launceston is a fantastic family day out in Cornwall and an all weather family tourist attraction in Cornwall. In the farm park we guarantee you hours of family fun, adventure and entertainment. We have over an acre of outside play areas and over 45,000 sq ft of indoor play areas and adults can join in too!
In the animal barn our friendly animals include ponies, goats, llamas, cow & calves and pigs.  Why not try our animal activities; hand milking the cow and our 'In touch with animals' session where you can hold the guinea pigs and rabbits. Separately we also have 8 lanes of Ten Pin Bowling, Dodgems Rink, Games Arcade, Restaurant, Gift Shop and Conference Facilities.
We feel we offer so many activities on one site, so whatever the weather you can be sure of a fun filled family day out in Cornwall. We are easy to find, just off the A30 near Launceston in Cornwall.
Trethorne Golf club
The award winning golf course is said to be one of the most beautiful courses for golf in Cornwall. The golf course presents a challenging and scenic Par 71 parkland layout, with numerous water hazards and tree-lined fairways. The greens are built to a USGA specification, making them free draining and playable all year round. The Club house also does great food.
Launceston and Launceston Castle
Ancient former capital of Cornwall, Launceston, with its Castle is set on the high motte of a stronghold built soon after the Norman Conquest. It was famously used as a jail for George Fox during the reign of Charles II. As the venue for the county assizes and gaol, the castle witnessed the trials and hangings of numerous criminals. The last execution was in 1821. A hands-on display at the castle traces 1,000 years of history, with finds from site excavations.  Now a bussing little town with lots of interesting shops and places to eat and enjoy this lovely country town, walking tours are available.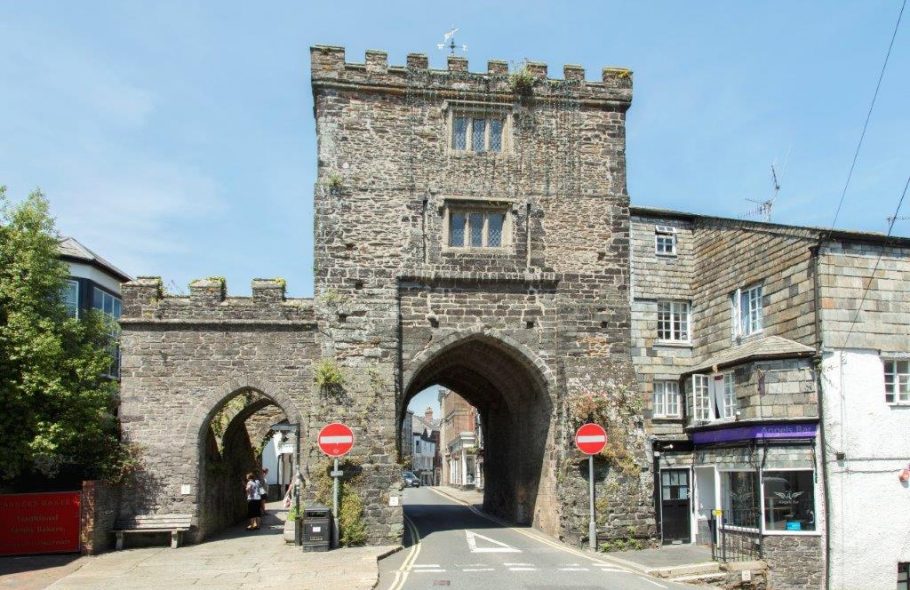 Altarnun Church
The Church of St Nonna also known as the Cathedral of the Moor is the second largest church on Bodmin Moor, Cornwall, located in the village of Altarnun. The dedication is to Saint Non or Nonna, who was the mother of St David. The village is a traditional granite Bodmin moor village, and is well worth a visit, the Church and Village were featured in Dafane Demorials classic novel Jamaca Inn
Jamaca Inn
is situated on Bodmin Moor just off the A30 and is a great place to visit, and have a drink or coffee. Watch out this pub is very haunted. they also have a museum and shop.
John Wesley House. At Five Lanes
John Wesley was an English cleric and theologian who, with his brother Charles and fellow cleric George Whitefield, founded Methodism. Educated at Charterhouse School and Christ Church, Oxford, Wesley was elected a fellow of Lincoln College, Oxford in 1726 and ordained as an Anglican priest two years later. The house is open daily for the public to visit, it is very small, and simple. But worth a hour to look around.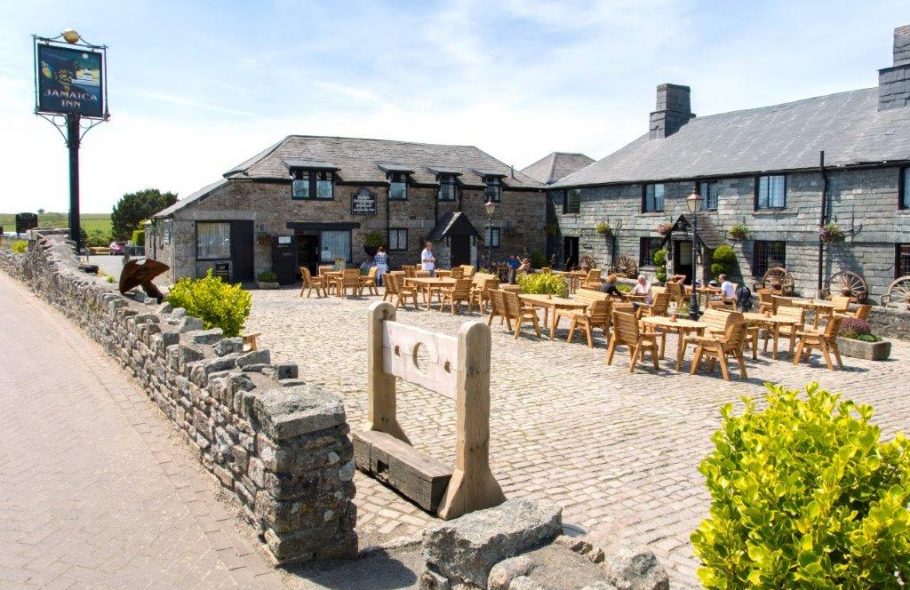 Our nearest places to eat. All very good
The Wilsey Down Hotel our nearest pub, great food, big helpings. Only 3 miles also do a good Sunday carvery  good idea to book for Sundays, cycle way No3 passes by here.
The Kings Head Pub  very old pub/inn with lots of history and haunted very good for food, and a good Sunday carvery, good idea to book for Sunday lunch 5 miles
The Rising Sun. old county pub, on the edge of Bodmin moor, Again good food Need to book. About 3 miles. Can walk to this one on public foot path, but not an easy walk.
Of course nearby you have the spectacular North Cornish Coast, with great beaches , villages with story telling in the pubs, harbours with singing on the beeches like Port Issac with the fishermens friends and in the bars  of Boscastle with the Boscastle boys and also some great eating places.  By car take the coastal scenic road from Crackington haven via millook to Bude with its stunning views.                                                                                       
Bude with its  Summerleese  and Crookletts beaches and sea pool, cliff walks and canal is an hive of fun, with the added bonus of good places to eat, drink and shop.  
The entire Bodmin Moor to explore and visit lots of villages and quaint pubs, stunning walks. Poldark was filmed on the moor, along with TV programmes like  Doc Martin and Evelyn Prichard
The world renowned Eden Project
National Trust and English Heritage properties like Tintagel Castle, Lanhydrock,  Coateal, and Buckland Abbey a 700 year old building with fine 16th century great hall. Tucked away in its own secluded valley above the River Tavy, Buckland was originally a small Cistercian monastery. The house, incorporating remains of the 13th century abbey church, has rich associations with Sir Francis Drake and his seafaring rival, Sir Richard Grenville, containing much interesting memorabilia from their time. There are exhibitions on Buckland's history as well as a magnificent monastic barn, herb garden, delightful estate walks and craft workshops.
Eating, we have several award winning chefs and eating places here in Cornwall, Rick Stein's famous seafood restaurant  in Padstow,  
Get active with walking, cycling, surfing, horse riding, Canoeing,  Tree surfing, sagway tours. Fishing,  Sailing,  etc all are here around for you to enjoy while on holiday
There is so much to do here in Cornwall you are spoilt for choice.