The Farm
Forget-me-not farm holidays is situated on Trefranck Farm, which has been in the family since 1703. The farm is now run by Sheila and Jimmy's youngest daughter Pippa and her husband Matt; they run a flock of Romney sheep and red deer. Adjoining Forget-me-not cottage is Nanny's meadow a 4 acre meadow where guests can wander free and meet some of the friendly farm animals like Pebbles and Phoebe the miniature Shetland Ponies and Sheila's flock of rare breed Balwen sheep. This is a great space for picnics, exploration and enjoying wildlife. At the bottom of Nanny's meadow is a charming old pond  a wildlife haven and beautiful quiet space where guests can enjoy being immersed in nature.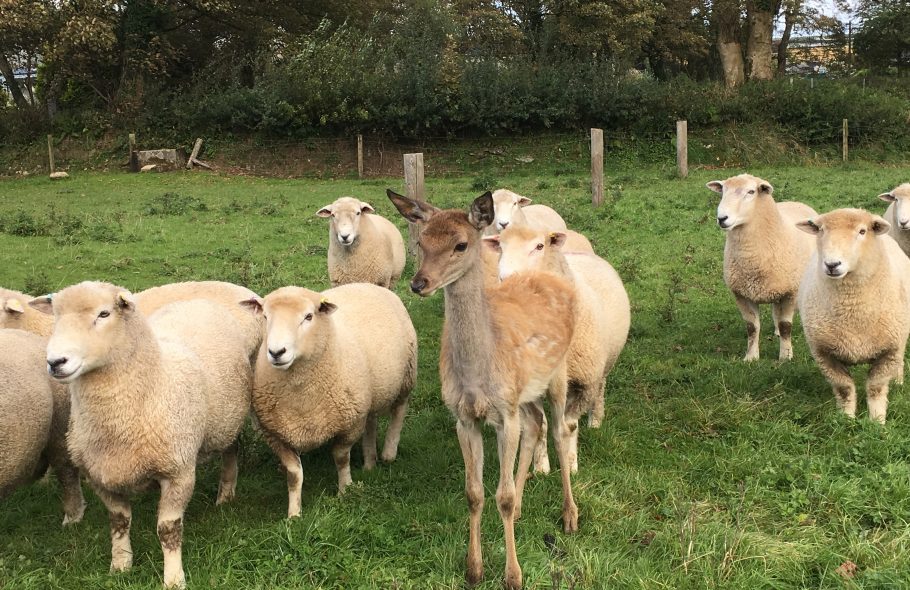 Matt who was a champion sheep shearer from New Zealand on 26th July 2016 made history when he conquered the World Nine Hour Ewe Shearing Record, shearing 731 ewes. It was the first time this event had ever taken place anywhere in the northern hemisphere. And it was held here at the Trefranck.
Pip and Matt have been very successful taking the farm forward, in 2017 they were awarded the Farmers Weekly, Sheep farmers of the year 2017. In January 2019 Matt was a guest speaker at the Oxford farming conference, and also in 2019 won the Cornwall farm business awards in the section best mixed farm 2019. Pip and Matt also started their Red Deer herd, and launched their new business West Country Premier Venison at the Padstow Food Festival Christmas 2019. and are now supplying top restaurants and farm shops  all around the country, and also sell venison and lambs through their meat boxes, which can be delivered to anywhere in the UK. Guest to the cottages, can pre order lamb and venison to be delivered to your cottage on arrival. Pre – order @ westcountrypremiumvenison.co.uk see the web site www.westcountrypremiumvenison.co.uk.
On 21st October 2021 at the British Farming Awards 2021 Pip and Matt were runners up, for  the Sheep Innovator of the year award.